ProThread Benchtop Merchandiser
Part number: 3598-D1
| | |
| --- | --- |
| Part No. | 3598-D1 |
| Barcode | |
| Merchandiser Type | ProThread Benchtop Merchandiser |
| Packaging Type | Various |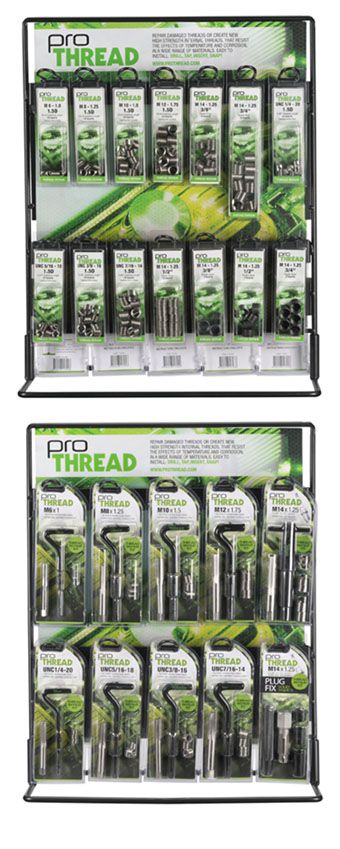 PROTHREAD MERCHANDISER
ProThread Wire Thread Inserts and Solid Inserts strengthen tapped threads in light weight parent materials such as aluminium.
ProThread wire inserts are helically wound and made from high quality chromium nickel stainless steel with a diamond shaped cross section.
PropThread PlugFix solid inserts are designed for the repair of damaged spark plug ports.
ProThread inserts are a cost effective thread repair solution for automotive aftermarket applications.